At UPM Conveyors we have over 40 years experience in designing, manufacturing and installing conveyor systems across a wide range of industries.
Recently we were delighted to work with W.E. Amies & Co Ltd, based in the UK. A technical injection moulding specialist, they were experiencing a high component temperature leading to distortion, as well as component damage during transportation on the belt.
Here we go into detail about the challenges our bespoke system resolved, which was installed to the complete satisfaction of the client, and used as part of their work manufacturing COVID-19 antibody test kits..
Contact us on 01753 548801 to discuss your requirements if you are currently experiencing similar problems. Our experts can create the best solutions for your business and offer excellent customer service.
The problem
Component temperature above 50-degree Celsius causing distortion as they accumulate in the box
Component damage during transportation on the belt
High quality construction required for the conveyor using price competitive materials
Labour intensive process with manual box change over
Small footprint available for a solution
After discussion with the Amies Plastic Moulders to understand the issues, we used our expertise to create a conveyor system that would work better for their requirements.
Our solution
Component temperature now ~30-degree Celsius to reduce distortion
Low wear & FDA compliant modular link belt with side flights
HMWPE conveyor sides, aluminium mobile support frame and PET-G dust covers
Box accumulation system providing space for 1 off empty, 1 off filling and 1 off full box.
Bespoke conveyor design using the latest 3D CAD software
After presenting our bespoke design, we manufactured and installed it on the premises and tested it's functionality.
Conveyor 3D model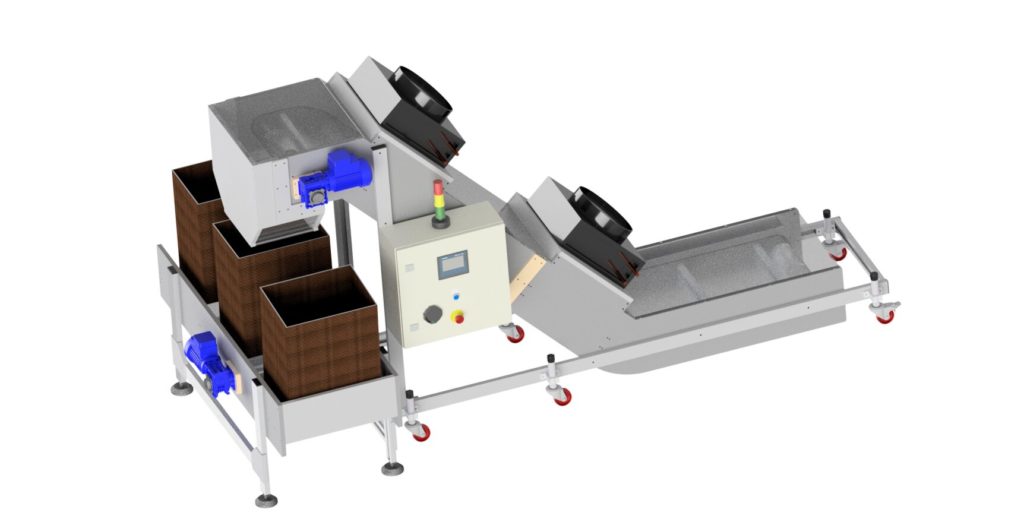 Our 3D model of the bespoke design, as presented to the client.
UPM Conveyor cooling system
Two high efficiency fans (1ph 240v 0.6 amp) providing 1200 m3/h of air flow
Air/heat exchangers requiring 10 bar chilled water with 15mm diameter pipes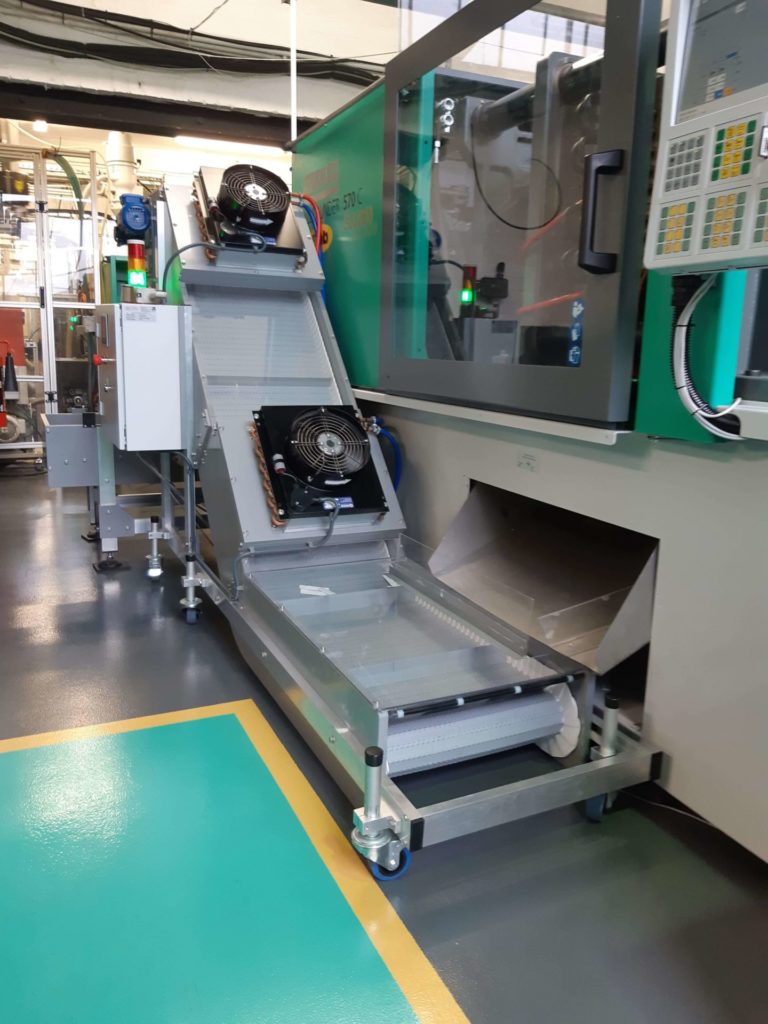 UPM box accumulation and indexing system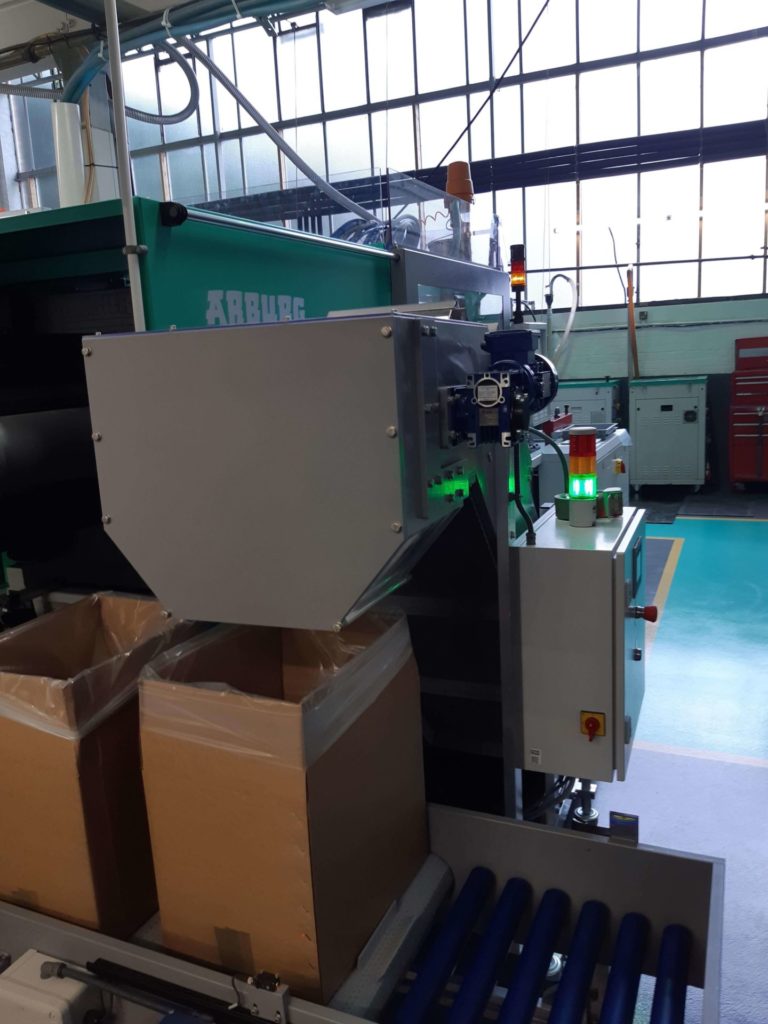 Learn more about our box filling systems.
See this bespoke solution in action
Watch our YouTube video below to see our conveyor system for W.E. Amies & Co Ltd in action, with descriptions of each step it's completing.
About W.E. Amies & Co Ltd
W.E. Amies & Co Ltd, or Amies Plastics, was founded in 1929 in Sheffield and is a trusted and successful plastics trade moulder, specialising in technical injection moulding for the engineering industry.
Speak to our team today
For more information on this recent project and to see how our expert conveyor solutions could benefit your business, please call 01753 548801 or email sales@upm.co.uk. 
As an established company with over 1,600 clients using our products, we're confident we can deliver the best results to benefit your company.