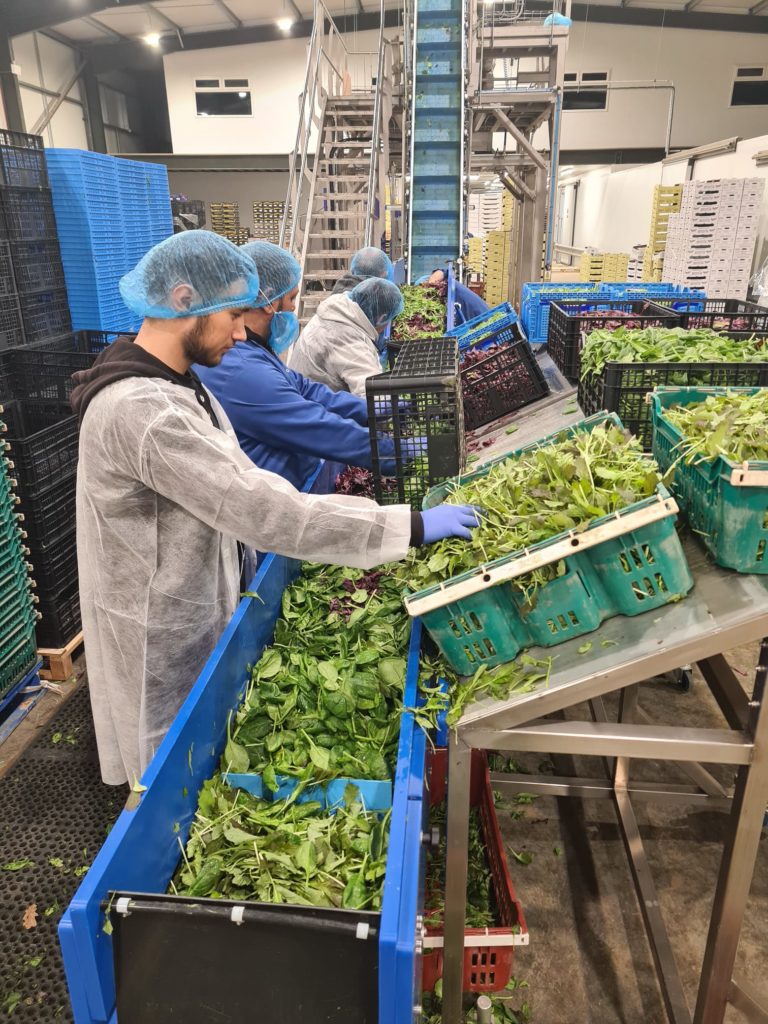 Recently, the UPM team worked with Blackdown Growers in Leamington Spa to create a bespoke conveyor system that would automate the handling of food goods from chilled areas to packaging lines.
Blackdown Growers are specialist providers of quality baby leaves and herbs to salad processors, goods service, wholesale, and the retail supply industry. Through our extensive experience with the food handling industry, we were able to create a bespoke solution that helped reduce labour. Read through our case study below and discover the full process and solution.
If your business requires a similar system, get in touch with our team on 01753 548801 to discuss your requirements.
The problem
Founded in 1969, Blackdown Growers have 52 years of experience producing high quality salad leaves and herbs. They boast three sites in Warwickshire and are still expanding.
Using protected glass house cover, they can produce salad leaves across 12 months of the year. With fresh produce being notoriously difficult to handle, Blackdown Growers required a system that was less labour intensive.
UPM were consulted and proposed a conveyor system for automating the handling of tote boxes from the chilled area to packaging lines.
Our solution
Baby leaf is transferred to a UPM custom engineered receiving bay that allows operators ease of tilting to discharge the leaves onto a belt conveyor
The belt conveyor is at an ergonomically designed height to suit operators and to ensure the leaves are gently tumbled for separation. It can then be discharged onto another conveyor for weight checking and automatic packing into bags
The complete system is suitable for a full pressure wash down, with all support frames in Stainless Steel and antibacterial belts controlled via an infinitely variable speed control. This makes it fully compliant with FDA Regulations at all stages
UPM supplied 3D models of the conveyor system to simulate the transfer of totes and leaves plus ensuring the existing floor area was suitable.
Simon Calder General Manager of Blackdown Growers expressed his satisfaction to UPM Conveyors for their professional approach to the application, as fresh produce is notoriously difficult to handle but the solution from UPM "far exceeded expectations in reducing labour"
Speak to us about bespoke conveyor systems
If your business is in need of a bespoke conveyor solution, don't hesitate to get in touch with our team today. We have a wealth of experience in all types of industry and have helped create conveyor systems for over 1600 clients across the UK.
Give us a call on 01753 548801 or use our online contact form.