Recently UPM Conveyors were approached by Appledore Turkeys to create a bespoke meat and fish conveyor system to help reduce the labour involved in preparing their poultry ready to sell.
Appledore Turkeys was established in 1940 by Frank Wreathall for rearing free range poultry and today the two brothers Clive and Andrew Wreathall continue the farming heritage on 1200 hectares of Crown Estate farmland on the Romney Marsh in Kent.
Using our expert skills and knowledge, we designed, manufactured and installed a bespoke conveyor system for Appledore Turkeys to help improve efficiency and hygiene.
Discover our full work in our case study below.
If your business requires a similar conveyor system, then contact us on 01753 548801 to discuss your requirements.
The problem
The poultry industry has recently seen a 50% market expansion, due to people looking for a year round healthier alternative to red meat. As an award winning turkey and goose producer, Appledore Turkeys needed a new system implemented in order to reduce labour and increase efficiency.
Inevitably considerable manual labour was involved in rearing and presenting shop-ready poultry, but with an aim to reduce labour Appledore contacted UPM Conveyors to automate the "dressing " of the bird.
Our solution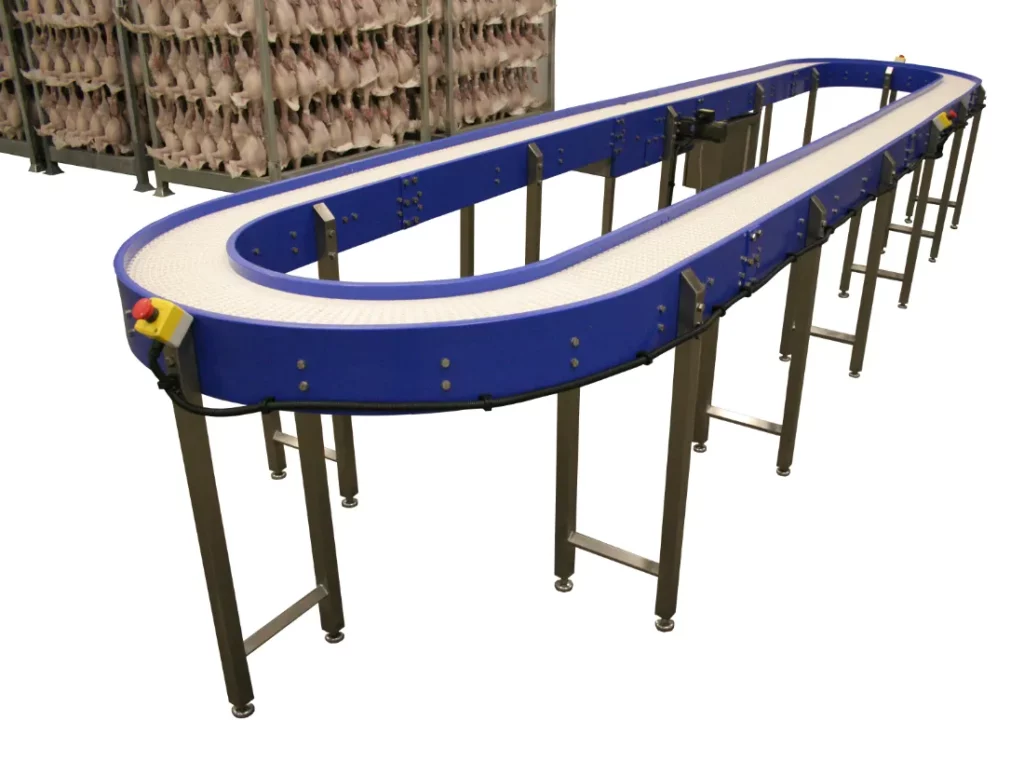 By designing and installing a 360 degree system, this allowed operators ease of access without the original approach of moving the birds from one station to another. This resulted in a drastic reduction of labour showing a return within 3 months on the investment. Further to this, hygiene has also been improved as the 360 degree design allows quick access to all internals for a high pressure wash down.
All aspects of the system conform to the highest Health and Safety regulations for raw food including the conveyor belt being microbiological and metal detectable complying with HACCD requirements.
Make an enquiry for a bespoke conveyor system
Don't hesitate to contact us about your conveyor system needs. We work with businesses in all industries to create conveyor systems which significantly improve day to day work.
Give our team a call on 01753 548801 or email sales@upm.co.uk to discuss your requirements for a conveyor system.