UPM Conveyors were recently responsible for the bespoke design and install of a food approved conveyancing system for Kolak Snacks Foods, to automate to conveying of 15 million crisp bags per week.
Working with the leading UK crisp and snack company in London, the UPM Conveyors team created a solution that included elevating boxes to 4m height through a tunnel over a service road, ready to decline for packing and palletising.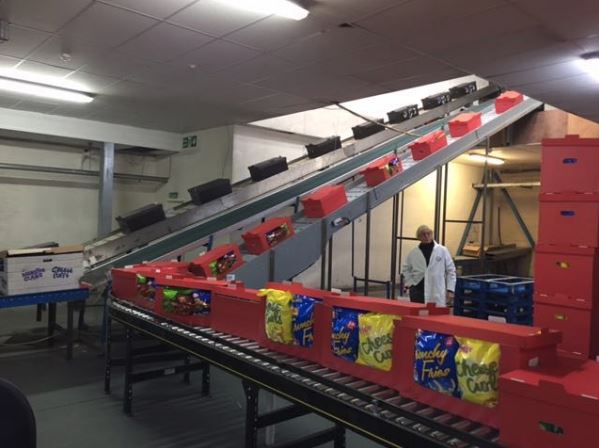 The system features:
A powered roller S bend
Custom engineered belt conveyors
PLC control
Emergency pull cords/Emergency stops
During installation, our team worked over weekends to limit disruption to the thriving company as they still had production deadlines to meet. Due to the positive working relationship, we're currently being considered for future projects with Kolak Snack Foods.
Roy Fowler, Director at UPM Conveyors states, "It was a pleasure to work with Kolak Foods on this large-scale project. We presented our designs based on their needs and were able to create a system to meet all of their requirements, delivered on time and to budget.
We are also proud to add that our work has been featured in the Process Industry Informer, with a write up here and also went to print in their magazine.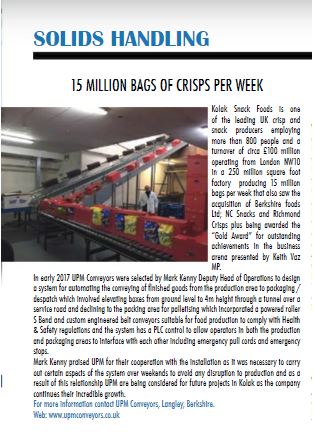 Contact us today
If you require a bespoke conveyancing system to improve efficiency and production at your business, please get in touch on 01753 548 801. We have decades of skilled experience and have worked across a huge range of industries.